Contracting Made Easy
Finding the best licensed contractor for your project can be tricky. With G & S, you get peace of mind, knowing you are working with an established, reputable local contractor.
With over 40 years of experience, G & S Contractors are knowledgeable in all aspects of construction, from concept to completion, and maintenance.
Servicing the UP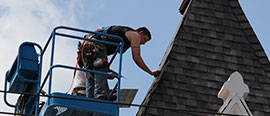 G & S also maintains roofs. With Michigan's tough winters, G & S can remove snow and ice from your roof, minimizing your roof's load, and maximizing the life of your roof.